"I have worked with Alison on several occasions and I would like to share with anyone who is in need of a presenter, script writer or voiceover artist, Alison is the most professional, talented and delightful person I have worked with in the 30 years I have been making videos. I thoroughly recommend her and eagerly look forward to working with her again."
Simon Organ
"Having first met Alison 8 years ago when McGhee's embarked into the scary world of

advertising via Radio with Clyde 1, she has become one of the first people we turn to for
creative ideas, campaign planning, and honest opinions.
Alison has created  5  McGhee's radio ad campaigns and totally understood the brief and where we were trying to go in a progressive manner with each of these.
Her input has been crucial, and her distinctive, clear presentation is now informing our customers of what McGhee's are up to via our telephone on hold system.  This has been very beneficial as customers await the correct person to speak to.
Alison's contacts and reputation within the industry mean that she can open doors to many areas if your require something that others can't provide."
Ross Hamilton, Sales Manager
McGhee's Bakery

"Alison is a confident, bright and effective person to work in collaboration with. I have found her full of innovative ideas, willing to adapt and quick to grasp concepts across different media platforms. She also possesses a first class broadcasting voice. On top of all that, she is also a pleasure to work alongside, bringing enthusiasm and professionalism to every facet of the task involved."
Tony Carlin, EditorEvening Times
"I introduced a complex and diverse business to Alison who were looking for a different approach to their marketing and exposure. This was not a sector that Alison had worked with before however she was able to accurately understand the business and create a script and story line that pitched the business to the right audience and in a style that mirrored the company. It was as if she had worked with for them for a number of years. Alison gave them excellent guidance and was a great support throughout the process. She is very professional in all aspects of her work yet you feel she is part of the team immersed in your common goals for success."
Richard Davis, Business Finance Consultant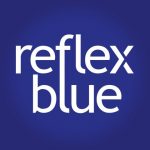 "Alison is a true professional; she is a pleasure to work with and always delivers no matter how difficult
or bizarre the task."
Colin Docherty, Managing DirectorReflexblue
"Alison is one of the "Creative Guys" you will always want on your team! Truly capable and committed. Alison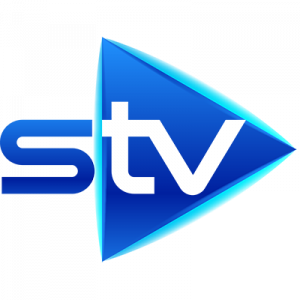 approaches every brief with boundless enthusiasm, initiative and lots of energy. Allied with a great attitude and sense of humour, I would have no hesitation in recommending Alison to anyone's business."
Stephen Low, Business Development ManagerSTV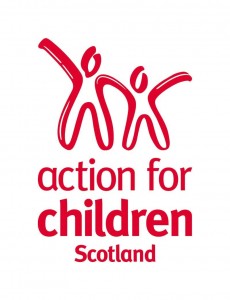 "I have worked with Alison on several projects over the past few years and find her to be exceptionally talented at her job. Over the years, I have presented Alison with complicated marketing briefs that have to reach various target audiences. Alison consistently responds with creative solutions and messages that hit the nail on the head and deliver beyond the results we are looking for. For our most recent campaign, Alison's radio advert helped us to double the turnout at our event and we look forward to working with her again to build upon this success. I would describe the experience of working with Alison as very relaxing. She is dependable, professional, creative, knowledgeable, experienced and an altogether pleasant person to work with. She always exceeds expectations in her delivery of results and I would strongly recommend Alison's services to anyone looking to achieve a successful radio advertising campaign."  
Karen Orrock, Marketing & Recruitment Officer
Action for Children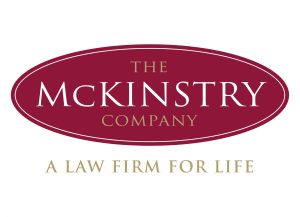 "My firm looked at a refreshed approach to radio advertising for a number of our professional services. This was a testing brief because whilst we wanted to maximise exposure we wished to avoid a scatter gun approach and thus just raise profile with the attendant and in our view high risk of attracting unwanted business or inappropriate enquiries. We needed to reach a specific and clearly defined audience.  We looked at several professionals in the field without securing a satisfactory outcome. We were then introduced to Alison whose approach was to carefully listen and then reflect upon the brief in a perceptive and analytical way before making a presentation to my partners which showed that she had carefully prepared a bespoke output which contrasted with the more standardised and stale results which we had previously received.  We went into production with Alison's work and have received many unsolicited positive comments and more importantly new business of the type we want to attract." 
Graeme McKinstry, PartnerThe McKinstry Company
"I have worked with Alison for more than 15 years now – both at Radio Clyde and more recently
at

 West Sound Radio. A true professional who has the ability to take the client's brief and answer it accurately, providing a top class service and producing successful commercials for on-air broadcast."
Brenda Ritchie, Station DirectorWest Sound Radio
"Alison is a very creative yet results driven individual. She NEVER lets you down and offers a wide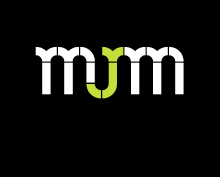 range of options to consider, she never tries to force your hand. A truly outstanding person who is also great company and can work in all manner of roles from boardroom to staff briefings. Highly recommended."
Jon Walton, Centre ManagerMJ Mapp

"We very highly commend Alison McKay as a first class person to work with. Alison has worked with us for many years and is a totally reliable professional whose work is always to the highest standard. It has been our pleasure to know and work with Alison".
Dr Fraser Inglis FRCP (Glas/Edin), Director of Research
Glasgow Memory Clinic